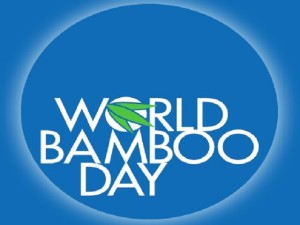 From a 'poor man's timber' to 'green gold', bamboo is fast emerging as the super material of the 21st century. It is one of the fastest growing and highest yielding renewable natural resource making it a good substitute to wood in mitigating pressure on natural forests. Bamboo is a family of grass; it matures in as little as 3 to 5 years much faster than hardwood trees. It sends out new shoots after each harvest. Bamboo has unrivalled capacity to capture carbon.  Given its immense economic potential, Bamboo can enable socio-economic development at grass root level through income and employment generation.
On the 18th of September every year since 2009, World Bamboo Day is celebrated globally to build the awareness of bamboo.
A special World Bamboo Day event will be held in Dimapur, Nagaland on September 18, 2017 by Ministry of Development of North Eastern Region (DoNER), Government of India under the aegis of Nagaland Bamboo Development Agency (NBDA).
India has the second largest reserve of bamboo in the world. This super material indeed has tremendous potential to transform the country's rural economy and contribute to sustainable development efforts, especially north east India, which has more than 60% of the country's bamboo resources.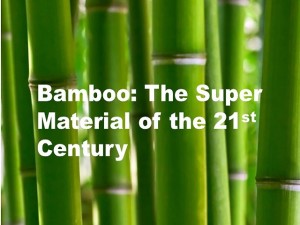 The World Bamboo day event in Dimapur on September 18, 2017 will see participation by relevant stakeholders from across the country including policy makers and domain experts, in addition to entrepreneurs and bamboo artisans. The sessions that will be featured will essentially look at the building the Bamboo value chain and strategy for the development of the Bamboo sector in the North Eastern Region.
Honourable Chief Minister of Nagaland Shri TR Zeliang has consented to be the Chief Guest of the event. The event will also be attended by Shri Naveen Verma, Secretary, Ministry of DoNER.
Being one of North East India's most valuable resources and given the vast diversity in its applicability and the enormous scope for improvement of rural livelihoods, Bamboo is among the most important resources to be leveraged towards the alleviation of rural poverty, empowerment of women and environmental rejuvenation. Bamboo potential is immense and the best way to tap into the mega opportunity is to build the awareness about the social, environmental and economic advantages of Bamboo.
Recently, as part of its 'NORTH EAST CALLING' initiative held at India Gate, Delhi (September 9-10, 2017), Ministry of Development of North Eastern Region (DoNER), Government of India had organised a special Bamboo Session towards harnessing the huge potential of the bamboo industry in the North Eastern Region of India.
Also read: North East Calling: Bamboo Exclusive | Bamboo for Sustainable Development of the North Eastern Region