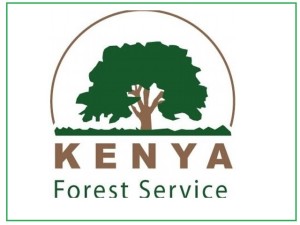 The Kenya Forest Service (KFS) has partnered with a private company to start production and processing of bamboo in three counties.
The KFS is working with GreenPot Industries to grow and process bamboo reeds in Tharaka-Nithi, Nyandarua and Narok counties.
Speaking at Chuka Forest Station on Wednesday when he officiated the signing of forest management agreements with Chuka and Kiera Community Forest Associations, Chief Conservator of Forests in Kenya and Director – KFS Emilio Mugo said the project will boost the economic fortunes of local residents.
He said when processed, bamboo has diverse uses ranging from production of construction materials, beverages, fuel, charcoal and textile materials for both local international and markets.
"It is a big achievement for KFS because Kenya has been trying to industrialise bamboo production for many years without success," said Mr Mugo.
Vision 2030
Mr Mugo said Kenya recognises the immense potential of bamboo as a catalyst for economic growth and realising Vision 2030.
He added that government agencies including the Kenya Forest Service, Kenya Forestry Research Institute and the Kenya Water Towers Agency will actively promote industrial bamboo production.
Tharaka-Nithi KFS conservator Benjamin Kinyili said in his county, the industry will be established at Kaanwa, in Chuka/Igambang'ombe Sub-County.
He said for the pilot project, they are targeting to engage farmers from Chuka /I gambang'ombe and Maara sub-counties and also sell 5,000 hectares of the bamboo plantations in Mount Kenya Forest to the processing company.
He said Chuka Forest Station had already propagated enough bamboo cuttings that they will soon distribute to farmers for planting.
"Locals will soon start earning money through this project that will soon kick off," said Mr Kinyili.
Curb deforestation
He said bamboo production will curb deforestation because they are targeting to sell charcoal products to tea processing factories, hotels, hospitals and even schools.
The forester said bamboo, whose harvesting begins three to four years after planting, is processed for over 1,500 uses in Asian countries and can be harvested for at least 40 years.
Besides the direct economic value, he said the reeds help in soil conservation due to their widespread root system.
He encouraged locals to plant the bamboo along river banks.
Source: http://www.nation.co.ke/