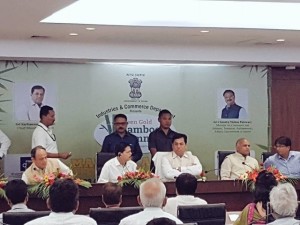 Guwahati, April 28: Assam Chief Minister Sarbananda Sonowal assured all kind of assistance to the investors on bamboo in the state while speaking at the inaugural session of the Green Gold Bamboo Summit, a Government of Assam initiative at Assam Administrative Staff College, Khanapara in Guwahati.
"State government is open to all the investors on bamboo here. Our government will support any kind of activities on bamboo sector — farming and marketing. I want the investors to feel at home here and a sense of security, which is very important. Our duty is to facilitate so that you get space to carry out the business activities. Let's go hand in hand," Sonowal said addressing a gathering of investors, experts, researchers and government officials from India and abroad.
Sonowal said that the people of the region have grown up with the bamboo but they are yet to identify the potentiality it can give.
"Bamboo has a huge role in socio-cultural and economic upliftment in the region. If the bamboo industry grows here, the biggest beneficiaries will be the poor people. We have also added it in our budget to promote our rural economy," he added.
Reiterating Prime Minister Narendra Modi's vision of 'fast paced development' in Northeast India, Sonowal said that government wants to make Guwahati, a business hub in the entire South East Asia.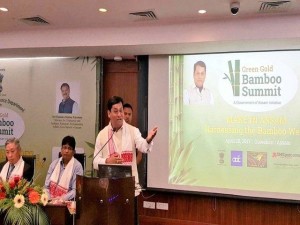 "Our Prime Minister's agenda is very clear of fast development of northeast. We want to make Guwahati a business hub in the South East Asia region and so we need to focus on making things organic. We already have rich cultural and human resources and with the help of modern technology we can tab the growth. There are so many areas where bamboo technology can be used like in anti-erosion method, earthquake-resistance and also in minimizing damages in landslide," said Sonowal.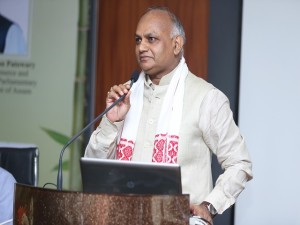 He also thanked Assam Industrial Development Corporation Limited (AIDC) for taking the initiative to organize the summit.
Assam Chief Secretary Vinod Kumar Piperseniawho was also present during the occasion said that the state government will do everything possible bamboo enterprise successful.
"I hope this summit will result in concrete proposals about setting up bamboo industries here and we will be extremely happy," Pipersenia said.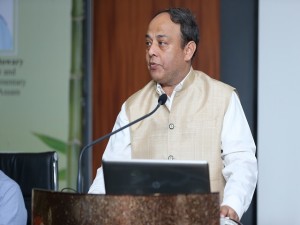 Ravi Capoor, Additional Chief Secretary of Department of Industries and Commerce, Government of Assam delivered the welcome speech.
Ranjan Das, Chairman and Ashutosh Agnihotri, Managing Director of AIDC were also present at the occasion.