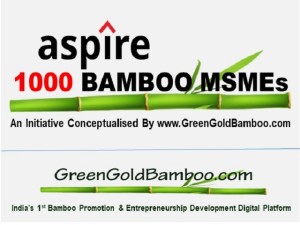 From a 'poor man's timber' to 'green gold', bamboo is fast emerging as the super material of the 21st century. It is one of the fastest growing and highest yielding renewable natural resource making it a good substitute to wood in mitigating pressure on natural forests. Bamboo has unrivalled capacity to capture carbon.  Given its immense economic potential, Bamboo can enable socio-economic development at the bottom of the pyramid through gainful employment & income generation.
The Global Bamboo Market is estimated at US$60 billion. China has lion's share of the global bamboo market and has been extremely successful in leveraging bamboo in driving socio-economic development. Apart from China, other Asian countries like Taiwan, Thailand, Indonesia, Philippines, Malaysia, Japan and Vietnam are making tremendous progress in bamboo business.
India has the second largest reserves of bamboo in the world. Leveraging this can spur gainful employment and income generation especially in North East India which has over 66% of India's bamboo reserves and where bamboo is an intrinsic part of the local culture.
Despite that, the sector has not grown. There are main pain points that has resulted in this stagnation. 
Bamboo Entrepreneurship & Skill Development Initiatives are far too less (Minimal knowledge dissemination on new Bamboo Machine Tools, Designs, New Product Ideas)
Conducting physical camps is too expensive and very time consuming and has not yielded any result in the last 20 years (it has remained limited to a few pockets only)
Usage of local language by national & global experts conducting skill development camps is a problem area – they speak mostly in English & Hindi (Assamese, Manipuri, Bengali , Mizo, Bodo, Karbi, Mising , Nagamese etc. are other major languages relevant for Bamboo)
Bamboo artisans and MSMEs are either unserved or underserved with regard to Capacity Building & Value Addition knowledge (minimal or no understanding of use of technology solutions, digital transformation, online marketing for accessing new markets, packaging, brand building etc.)
No focussed bamboo digital marketplace to connect bamboo & bamboo products buyers & sellers
Absence of any digital Bamboo Innovation & rural entrepreneurship promotion platform to enable the Bamboo Start-up ecosystem keeping in mind the huge opportunity it offers for sustainable development
Lack of promotion of bamboo products amongst consumers in Indian metro markets despite the fact that Bamboo products are hugely popular and successful in global markets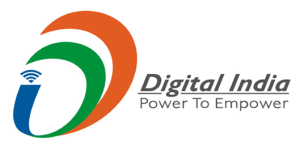 A digitally empowered bamboo ecosystem can bring together all relevant stakeholders in a single platform, providing empowering content and enabling connect and commerce for Bamboo Micro, Small & Medium Enterprises (MSMEs).
Digital definitely has the power to enable growth and development of bamboo artisans & MSMEs.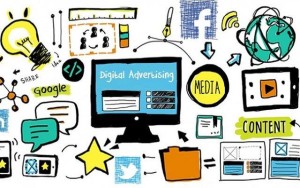 India today has 450 million + internet users. Industry experts opines that by 2020 India can expect to have 700 + million internet users. The growing internet base catapulted by the increasing penetration of smart mobile phones and lower data cost, transformed by the Reliance Jio Phenomenon, has changed the overall digital landscape. Data is abundant, and every one today uses data more liberally. Consumers in Tier II –IV towns and cities are as much in the race as their counterparts in the metros in terms of digital dynamism.   Smartphone penetration is expected to touch 500 million connected users by 2020, as they become increasingly cost effective. This emerging digital India offers a huge opportunity to expedite the growth and development of the bamboo sector.
The GreenGoldBamboo.com Initiative aims to address pain points of the Bamboo Sector by transforming it into a digitally empowered ecosystem and a knowledge driven sector.
The 'ASPIRE 1000 Bamboo MSMEs' concept developed by GreenGoldBamboo.com aims to inspire & incubate Bamboo MSMEs by leveraging the power of digital – leading to setting up / scaling up of 1000 Bamboo MSMEs in 5 years that will provide direct employment to over 10,000 local youth and women in villages and small towns mostly across North Eastern region.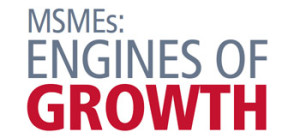 The passion is all encompassing: anything and everything to do with bamboo is within the ambit of Green Gold Bamboo.  For bamboo is the passport to not only mainstreaming the North East India but also for fostering a new integrated socio-economic order. The concept has the potential to play a significant role in terms of inclusive growth and contribute to the process of economic development, equitable distribution of national income and balanced regional dispersal of enterprises.
Besides, the initiative will also enable United Nation's Sustainable Development Goals like Climate Change Mitigation and protect and restore terrestrial ecosystems and halt all biodiversity loss.