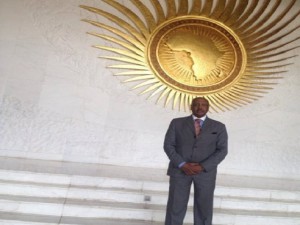 In Ethiopia about one million hectares of land is occupied by bamboo forests which makes it Africa's largest reserve of bamboo. Coupled with eager foreign investment, Ethiopia is leading the bamboo industrial revolution in Africa. Bamboo Star Agro-Forestry (BSAF), a company founded by successful entrepreneur Michael Gebru in the year 2007 at the invitation of the late Prime Minister, Meles Zenawi is today at the Center of this bamboo revolution in Ethiopia
Bamboo Star Agro-Forestry (BSAF) has a lease on 394,000 hectares of bamboo forest from the Benishangul Gumuz regional government and set up a modern factory facility to produce products ranging from flooring and doors to toothpicks and chopsticks. BSAF is deeply committed to sustainability, and has planted over 500,000 bamboo seedlings over the past two years. The BSAF factory in the town of Asosa is equipped with machinery imported from Taiwan and is capable of producing 10,000 sq. meters of bamboo flooring, 3,500 doors, 480,000 sets of chopsticks and 24 million toothpicks per month. The factory has been able to employ 600 workers. Additionally, 1000 workers are employed in the harvesting of bamboo and management of the nursery site.
A profitable business that is largely focused on producing products for the fast-growing Ethiopian domestic market, next goal of BSAF is to rapidly expand their production capacity in order to take advantage of the massive global demand for bamboo products. According to media reports, the company is already forging business relationships with China and Saudi Arabia including producing bamboo chopsticks and other products for the Chinese market. BSAF intends to diversify into various types of furniture made of bamboo. According to another media report in the company's website, Airbus, the giant aircraft manufacturer in the European market, is in discussion with Bamboo Star Agro-forestry for a possible partnership to produce airplane cabin interior from bamboo. Currently plane cabins are made out of carbon fiber.
Bamboo – one of the fastest growing renewable natural resource is today widely acclaimed as the super material of the 21st century.
Image Courtesy: Michael Gebru | LinkedIn