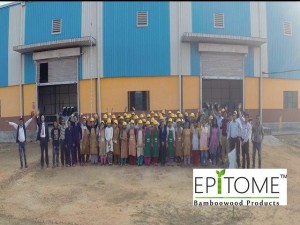 Bamboo is has always been popular as a building material, especially in house-building. It is one of the fastest growing and highest yielding renewable natural resource making it a good substitute to wood in mitigating pressure on natural forests. In a world when climate change and sustainability is one of the global issues that needs to be addressed with top priority, Bamboo comes as a welcome option. Bamboo is a family of grass, it matures in as little as 4 to 6 years much faster than hardwood trees which can take 20 years or more to reach maturity. It sends out new shoots after each harvest and has unrivalled capacity to capture carbon

Thanks to initiatives like EPITOME—Bamboowood products, Bamboo is gradually finding its due place as an environmentally friendly, natural and stronger than most hardwood alternative. Bamboowood offers the sheen, durability and luxurious finish of hardwood—but without the ecological damage. Its beauty and finish lend a resplendent aura of opulence to any residence, office space or recreational arena.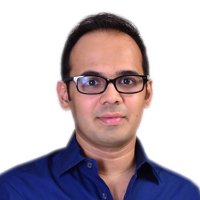 EPITOME is a brand owned by Mutha Industries which courts diverse interests in capital markets, real estate and wind energy. Anil Mutha is the operational mastermind behind the company. Neeraj Mutha is the progenitor of the bamboowood dream at Mutha Industries. He propels the passion, marketing and communication side of the business.
EPITOME–Bamboowood offers flooring for home indoor, decking for outdoors and cladding for that rich feel on walls-along with doors, door frames and stunning custom made furniture.
The company's website proudly proclaims, "Our mission is to revolutionize the way homes are beautified by bringing India its first eco-friendly options. Built on cutting edge Research & Development—our flooring, decking and cladding, doors, door frames and stunning custom made furniture options are fully made from bamboo—yet has the same experience of hardwood. We at Mutha Industries endeavour for brilliance and wish to lead India into the future with our innovative offerings".
The Mumbai-based company has set up a state-of-the-art manufacturing unit in Tripura in the North eastern region of India. The company works with local farmers to help them take up plantations. They in turn support the raw material requirements of the company. Spread across 10 acres in the Bamboo Park in Agartala, Tripura, it boasts of a wide population of over 15 species of bamboo.