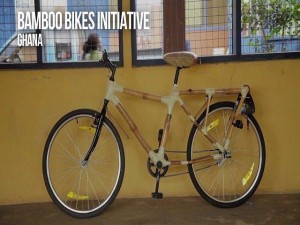 In March, 20014, the World Economic Forum honoured Bernice Dapaah by selecting her to join its community of Young Global Leaders. The Young Global Leaders (YGLs) award is bestowed each year to recognize the top young leaders under the age of 40 from around the world. Bold, brave, action-oriented and entrepreneurial, these individuals commit both their time and talent to make the world a better place. They have committed their energy and knowledge to the most critical issues facing humankind.
Bernice Dapaah was felicitated for her Ghana Bamboo Bikes Initiative, of which she isl the founder and Executive Director. Bamboo is abundantly found in Ghana, and Bernica leveraged this to create an institution that provided employment opportunities and sustainable livelihood job skills for the local youth population through the building of high quality handcrafted second generation bamboo bikes for the international export markets.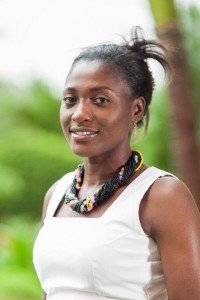 The Ghana Bamboo Bikes is a socio ecological green initiative that addresses the quadruple problems of climate change, poverty, rural-urban migration and high unemployment amongst the youth in rural Ghana. It integrates the physically challenged and the underprivileged by providing training and employment opportunities. The multipurpose bamboo bikes manufactured by them are suitable for the high terrain and rough roads and purposeful for the local needs using native bamboo. Bamboo Bikes are stiff, transferring power efficiently; they are durable, resisting damage from stress and impacts and are comfortable, surpassing aluminum, steel, titanium and most carbon frames in smoothness. The increased cultivation and use of bamboo as an alternative to wood helps preserve and rehabilitate Ghana's dwindling forests.
Bamboo improves air and water quality in areas where it is harvested. Additionally, its root system reduces soil erosion, which is a major concern for many farmers. The construction of bamboo bikes is much less energy intensive than production of steel bikes; producing a steel bicycle frame emits about 5 kg of CO2. The initiative has support from the GEF Small Grants Programme (GEF SGP), implemented by the United Nations Development Programme.