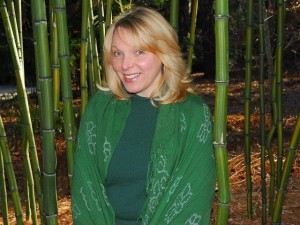 Q1. Let's start by hearing your success story… What was your vision behind bamboo based baby products venture BumBoosa?
As a mother of two small children and a consumer of natural products, I simply recognized a gap in the marketplace when I unsuccessfully sought out an eco-friendlier baby wipe that did not contain harsh chemical preservatives and other unsafe ingredients and that were made from a renewable, sustainable and bio-based material.
After taking classes in herbalism and learning the properties and applications of essential oils, then another two years of researching non woven fibers, I decided to launch a new brand of baby wipes made from bamboo that met my high standards in both fiber and wet ingredients.  I decided on bamboo in my search for the fiber for the baby wipes. I learned about this new nonwoven being produced in China. Partly in response to their own timber shortages, China patented cutting edge technology to use abundant and rapidly renewable bamboo (instead of wood pulp) for man- made viscose or rayon fibers.  The conclusion from my initial analysis was that bamboo viscose is a more sustainable option for the substrate, including petroleum –based fibers, wood pulp, cotton, and PLA (corn-based fiber) for a myriad of reasons, and is obvious to me when comparing bamboo to each one of these materials in the growth, harvesting and processing phases.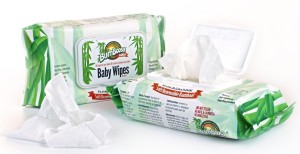 I was full of passion for this idea and even though this was unknown territory and definitely not an established market in the U.S. yet, I went on to fund my project through friends and family in 2009. Shortly after the launch of Bum Boosa® Bamboo Baby Wipes, I added the first 100% bamboo Bathroom Tissue in the US market in 2010.
Q2. Please share with us your thoughts on how you feel bamboo can help build a better planet to live in?
I strongly believe that rapidly renewable bamboo is one of the most promising solutions in the necessary shift towards renewable materials.  Since bamboo is a self-regenerating raw material with a continuous production of new shoots, and it does not die when it is cut down, it has a higher purpose to help ease the burden of other plants that are not self-regenerating or quite as renewable. With bamboo products, we can inspire a general decrease in the consumption of traditional wood pulp, cotton, and petroleum-derived synthetic 'disposable' hygiene products.
Q3. What according to you are the modern uses of bamboo?
The modern uses of bamboo are quite vast! I am constantly hearing about new and interesting applications for bamboo. It can be used to make shoots for food, poles for agriculture and structures, panels and materials for houses and buildings, multipurpose household products (furniture, kitchen utensils, etc), vehicles for transportation (such as boats, bicycles, skateboards, and ultra-light airplanes), bamboo extract can be used in sports drinks and bamboo can be used to make beer, medicinal and bio-chemical products, charcoal, pulp and paper, fiber for textiles.  I know I am missing something! There is much more!
Q4. Can you please share some of the initiatives Bum Boosa undertook to promote the use of bamboo based baby products?
Bum Boosa was born from my own intuition and common sense that bamboo alternatives should be utilized for tissue and nonwovens. At the onset I did not have a defined initiative to make this work…I just knew it had to be done and followed my instincts as a natural products consumer myself…first with the baby wipes and then later with the toilet paper. Most of our promotion has been via the internet and has targeted those consumers that are interested in learning about the value of bamboo for these types of products – more responsible choices for consumer products overall.
Q5. What are the health benefits of using bamboo based baby products?
There are no specific and/or immediate health benefits (that I am aware of) in terms of using bamboo-based fiber instead of tree pulp, petroleum-based fiber or any other fiber for wet wipes.  I personally believe that the processing of bamboo into a viscose for wet wipes undoes any antimicrobial benefits that bamboo has been touted as having (although more research is needed in this area) and so I think that the benefit is really mostly ecological when it comes to our baby wipes.  The wet ingredients are a different story. What we choose to put in the cleansing solution are definitely healthier options than what you find normally in conventional baby wipes, although that has little to with bamboo, aside from bamboo holding the ingredients quite well and retaining moisture better than other materials.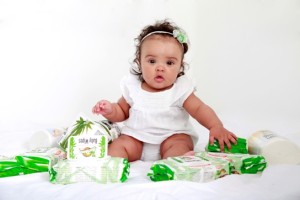 With the toilet paper, it seems to be that there may be some health benefits. When we set out to create this product in 2010 we had focused primarily on creating a more eco-friendly tissue and saving trees.  We were not even aware of the prevalence of allergic reactions to conventional tissues. There are several cases of "toilet paper dermatitis" in the medical literature (Canadian Family Physician, April 2010). Some products may contain residues of bleach or formaldehyde used to process the paper, and significantly our tissue does not contain BPA's (bisphenol A) that are left behind in the recycling processes for tree pulp tissue. These agents may irritate delicate skin in sensitive people. Early on many of our customers began to call and email us to share their success stories that they no longer suffered from allergic reactions when using our tissue.  It has been immensely gratifying to hear these accounts, although we have not been able to attribute their positive experience to any specific allergen or even the property of bamboo. Certainly there is a need for scientific study in this area.
Q6. Right now, where are you marketing Bum Boosa products and what are your future plans?
Bum Boosa's brand is currently sold through many of the major online retailers: Amazon (our biggest customer), drugstore.com, Quidsi, Inc (Diapers.com, Vine.com, Soap.com), Abe's Marketplace, Lucky Vitamin, Unbeatable Sales, and several other online stores in the U.S. We also sell direct to customers and to independent natural product stores.  Most recently we began private licensing in Asia and we are seeking more opportunities for private licensing and private labeling in other parts of the globe.
Q7. What according to you is the kind of investment it takes to build a bamboo based Products Company?
It really depends on the product. Some products are easier than others, and certainly it depends on where in the world you are starting your business. Of course you need good, robust funding, but your investment must include the intangible investments, such as research and time spent understanding how your products are made…and unfailing tenacity and commitment.
Q8. Sonja, you have also been actively involved with the World Bamboo Congress. Please share with us your thoughts on the role of such events in furthering the cause of bamboo.
It's both an honour and a privilege to volunteer for both World Bamboo Organization and the 10th World Bamboo Congress this year in Damyang, Korea. WBO is made up entirely of volunteers spread out across the globe, people who are passionate about bamboo and its future.  Although coincidentally and lucky for me, I live only a 25 minutes drive from one of the WBO founders and Executive Director, Susanne Lucas! This trade organization is the only one of its kind worldwide and provides a platform for direct networking and the sharing of ideas and information among bamboo stakeholders and businesses.  I see their role expanding in the near future to bring together more and more individuals with a stake in bamboo to help elevate the role of bamboo worldwide both in terms of serving economies and helping to protect the environment. I feel a strong sense of personal accomplishment from helping WBO and I am very proud of this of organization. Individuals and businesses interested in corporate sponsorship, which do not have to be a huge financial commitment, can find out more at www.worldbamboo.net
The World Bamboo Congress is organized once every 3 years by WBO. Whether you are a botanist, biologist, horticulturist, architect, artist, designer, businessperson, government representative, non-profit organization, or economist, the WBC has been a perfect opportunity to meet and develop collaborations in research and development, project or business development, while at the same time, advancing the social and environmental goals derived from the various applications of bamboo.
Over the years these events, have raised the profile of bamboo as not only a unique, wonderful material with a rich cultural heritage, but an alternative and viable natural resource with a myriad of uses.
The 10th World Bamboo Congress will be very unique this year because it will coincide as part of the World Bamboo Fair 2015 in Damyang, S. Korea, beginning September 17 until October 21, 2015. This month-long exposition will show ways to improve the value of bamboo on an international level under the slogan "Bamboo for a Greener Future". It will consist of a variety of bamboo exhibition halls featuring ecology, history, science, construction and green development, with an anticipated audience of over 90,000 visitors. Special cultural programs, workshops, competitions, music and more will give people of all ages and all backgrounds a reason to truly celebrate all things bamboo.
The WBC will be held during the first week, of the fair, September 18 – 22nd and we are very excited to have an impressive group of keynote speakers who will speak to this theme of Bamboo for a Greener Future. One can register for the WBC at http://www.worldbamboocongress.org/
Q9. If you were to reflect back, what would be your most satisfying achievements so far?
My most satisfying achievement for my own company is how we helped to lessen the erroneous stigma attached to bamboo fiber in the USA – in our own small way of course. It used to be that every so often someone would approach me at a natural product trade show in the United States and say something like, "Your baby wipes aren't really bamboo." I knew that this pessimism was all a response to The 'bamboo saga' that started in 2009 in the U.S., when the Federal Trade Commission warned consumers about four manufacturers that claimed they manufactured textiles out of bamboo using a "green" process, when in fact bamboo textiles (and many bamboo nonwovens) are made using the same chemicals used to make tree pulp rayon.  Importers in the US were marketing textiles made from bamboo using phrases such as 'Made with 100% bamboo"; that was not acceptable to the FTC because they said that after the bamboo is processed, bamboo could not be detected at all.
I understand that the FTC's role here was to protect the consumer from "green-washing", however because of this organization's focus on the processing of bamboo into a viscose or rayon, and only this one point, it seemed to be a targeted act to extinguish the whole concept of bamboo as a potential resource for any textile or fiber. Of course this makes sense considering that we are talking about a plant that can replace traditional timber, cotton and many petroleum based materials.  Green blogs across the U.S. suddenly were recounting the story of the "bamboo saga" and ignoring the virtues of bamboo, and consequently many natural products consumers turned their backs on bamboo textiles and in time, nonwovens.
So launching my brand in this downbeat climate in 2009 was ambitious, and I certainly had my work cut out for me in that I needed to persistently explain why I believed bamboo still deserved its place in the world of manufacturing textiles and nonwovens for the sake of the environment. The first thing I did was to make sure we complied with FTC labeling requirements and to understand fundamentally what the manufacturing processes entailed. Second, in the face of so much distrust for bamboo textiles, we politely responded to each and every one of our customer's concerns explaining why we feel that replacing tree pulp (or other materials) with bamboo is a positive. Eventually after a few years, I realized that the push back was lessening.
That is by far my most satisfying achievement, because it was an essential challenge for bamboo to overcome in the bigger picture.
Q10. Finally, what's your take on the future of bamboo?
I believe that the countries that have already been involved in small and large scale manufacturing of bamboo products will continue to improve upon their best-practice technology so that bamboo products can eventually have labels such as, "CO2 neutral or better" with the help of governmental organizations, like INBAR and private ventures, like WBO and platforms like Green Gold Bamboo.  I also believe that Europe and North America will continue to cultivate their interest in bamboo and its benefits, and will ultimately look to grow and produce bamboo on a greater scale in their respective countries.  I don't think that it's going to happen tomorrow, but it will happen because we need alternatives. I know that there are plenty of North Americans already anticipating this industry's development in this hemisphere.
—————————————————————————————————————————————-
Sonja Sheasley is the Founder and President of Bum Boosa® Bamboo Products.
Sonja's interest and passion for creating natural, plant-based products motivated her into developing and branding three (3) products: the first eco-friendly, bamboo baby wipes available to the US market, a 100% natural diaper rash ointment with nutrient-rich bamboo powder, and tree free bathroom tissue made from bamboo and manufactured using a more eco-friendly and lower impact method.  Sonja helped to launch this small, but growing green business mid 2009. Since then Bum Boosa® Bamboo Baby Wipes have gone on to win Canada's 2010 Green Parents' List Award for Best New Baby Skin Care Product, the 2011 Mother Approved/Child Tested Excellence Award, and most recently they were honored with the 2012 Cribsie Award Nominee for Best All Around Baby Wipes.  The wipes and the diaper rash ointment have both received Champion Status on the Environmental Working Groups data base for Safe Cosmetics.
Sonja's determination in creating a company that makes protecting the environment a priority has resulted in the company achieving certification as a B Corp. B Corps must meet comprehensive and transparent social and environmental performance standards and have higher legal accountability standards.
Sonja grew up on Cape Cod, Massachusetts. She holds a Master of Arts Degree University of Massachusetts Boston and a Bachelor of Arts from Westfield State College. Prior to launching Bum Boosa® Bamboo Products, she was a teacher.  Sonja and her husband Kent (who is a Captain on Research Vessel Knorr, the ship recognized for having discovered the location of the Titanic) have two young sons, Kelland and Noah.