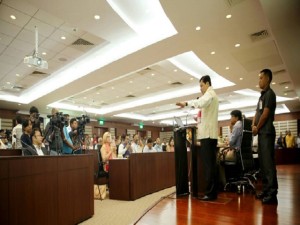 Guwahati, April 28: The bamboo artisans and entrepreneurs participating in the Green Gold Bamboo Summit here had a heyday today, as the pioneers in the industry shared their experiences.
Pushapnjali Das, proprietor of the Green Bam Solutions – a housing and defence consultancy start up that uses bamboo – said that Bamboo can be a very good construction material for earthquake prone areas.
"Bamboo can be the green solution to housing in earthquake prone areas. It is very flexible, but also very strong. It is so strong that it can replace steels and other materials in civil defence sector," Das said in the Making Bamboo Stronger session 2.0 at the summit venue – Assam Administrative Staff College here on April 28.
Krishna Kumar, scientist of North East Centre for Technology Application and Reach (NECTAR), in his presentation on bamboo product constraints to productivity and marketing, said, "Bamboos are especially used by NECTAR during several disaster relief works due to its property – lightness and flexibility. In the cold regions, we used double layer insulation with thermal insulators between the layers to keep the make shift houses warm."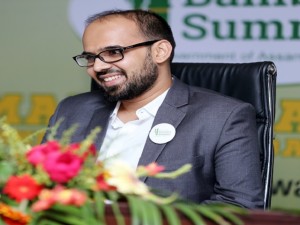 Neeraj Mutha, the progenitor of the bamboowood dream at Mutha Industries which produces bamboowood products under the banner of Epitome made a presentation on how these bamboo items are environment friendly.
"Unlike regular hardwood, Epitome – Bamboowood knows how to tackle those pesky termites, so you don't have to worry about these. You wouldn't believe how strong this stuff is, its tensile strength gives steel a run for its money," Mutha said.
He said that Epitome bamboowood has built Tripura Cricket Association (TCA) dressing room and Meghalaya house in Kolkata among others.
Rajashekhar P Warrier, Project Leader of New Business of the multinational organisation IKEA, said, "more than 99 per cent of the IKEA new businesses in bamboo crafts are currently from China, but India too have great potential, and with initiatives like this, India will go long way."
Raktim Das, Founder of India's First Bamboo Promotion & Bamboo Entrepreneurship Development Digital Platform GreenGlobalBamboo.com and CEO of SMEpost.com, in his presentation on 'Emerging Bamboo Consumerism: Global Trends' advocated entrepreneurs to be innovative regarding their products.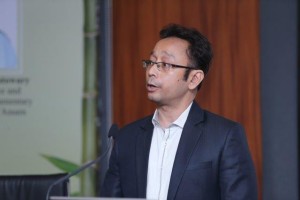 "We should think beyond the regular bamboo products such as furniture, baskets etc and find out different other usage and products of bamboo," Das said. He also showed different products used globally that are made out of bamboo.
Starting from Bamboo Beer, Bamboo Water to Bamboo Charcoal Toothbrushes, Toothpastes, Soaps, Shampoos, Facial creams to Bamboo Tourism Ideas to how Bamboo can be used for building Super Deluxe Residences to Affordable Housing, his presentation straddled many interesting bamboo products and ideas from around the world.
Dr Way Long, assistant professor of department of wood science and design of the national Pingtung University of Science and Technology, Taiwan, who substituted Jackie Hong, general manager of Chin Fu Industrial Corp too echoed das and asked the entrepreneurs to be "innovative"