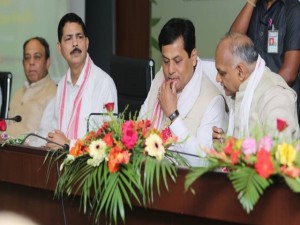 Guwahati, April 28 : Experts involved in bamboo industry have made elaborate analysis on different products and farming of bamboo in the technical session of the inaugural day of Green Gold Bamboo Summit on April 28.
Dr BN Mohanty, Director of Indian Pollywood Industries and Training Institute (IPITI), elaborated on the activities and the products it has crafted. The TPITI has already trained youths of Assam and Meghalaya in bamboo technology.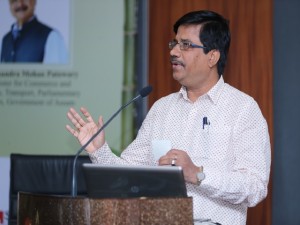 "It's a good opportunity and we are looking forward to help each other. We have also done some works in Mizoram. As Assam government has given us red carpet welcome, it's a great opportunity," said Mohanty.
Mohanty also described different kind of bamboo products like mat products, strip based and crushed lumber among others. During his presentation, Mohanty also analysed on different kind of house patterns made with bamboo.
Dr EM Muralidharan, Principal Scientist and programme coordinator, Forest Genetics and Biotechnology Division of Kerala Forest Department said on the resource development of bamboo.
Dr Way Long, Assistant Professor of Department of Wood Science and Design of the National Pingtung University of Science and Technology, Taiwan, said that to develop the bamboo industry, we need to look into three main aspects – diversification, value addition and exquisite.
"We need to produce diverse products from Bamboo such as high performance products like furnitures, fibers and cosmetics. That way, most of the resources will be put into use. Next is to add value to the products. For example, in furniture, we modify the traditional structures in the modern way, or add different perfumes to the bamboo charcoal and the third is to produce the products as per the current aesthetics of the people so that the product becomes more acceptable," Long said.