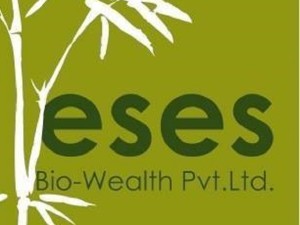 While taking a tour of the hills and valleys of Assam, one cannot help but be mesmerized by the expansive bamboo forests quietly stretching across miles and holding within itself a promise that has the power to restructure the state's economy. Every household in Assam villages grows bamboo for house building and other daily needs.
From time immemorial, bamboo has been an intrinsic part of Assam's culture, making its way into the households of thousands of artisans who give expression to numerous items of utility and artistic adornment. However, the thing that creates household necessities is strong enough to build houses—all it requires is the right manufacturer that can use the right ingredients, follow the right processes, and create sustainable products that reflect empathy for the environment. That is what ESES Bio Wealth Pvt. Ltd. has been doing – producing eco-friendly bamboo wood flooring, decking, wall cladding, doors & door frames and furniture keeping with the principles of green living.

ESES Bio Wealth procures material from their own plantations that are sustainably maintained by the local community, thereby making it easier for the company not only to use the best quality raw material in all their products but also to give back to the people who carefully nurture the plants. The company uses only three to four-year-old matured bamboo in all its construction.
"Assam enjoys huge bamboo surplus that is unmatched by any other Indian state. ESES was quick to identify the untapped resources that wait in the state's sylvan forests and villages and create products that would benefit all. ESES manufactures products that are not only cost-efficient and durable but also aesthetically pleasing and ecologically rewarding", says Sanjib Saikia, MD, ESES Bio- Wealth Private Limited
Being a pioneer in its field, ESES has chosen a route that will be inspiring to others who wish to follow their footsteps. It upholds a no-compromise policy on quality, which is one of the reasons why the company uses only the best matured bamboo in all its products. The company has empowered the local bamboo cultivators to grow only specific categories of bamboo that is capable of producing high-quality bamboo wood. Their manufacturing process of bamboo wood flooring, decking, wall cladding, door & door frames and furniture follows a systematic four stage approach carried out under the supervision of quality experts to meet the highest standards in the industry.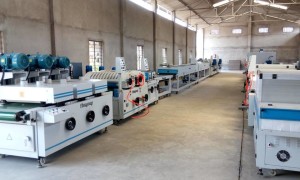 Primary – The Bamboo knot and skin is removed and cleaned. It is then sliced and craft into strand –fibers for further treatment.
Secondary – The strands are cured for strength and compressed at high pressure to make Bamboowood Beams.
Tertiary – The Beams are smoothen and sliced into different thickness for flooring, decking or wall cladding. The Bamboo planks are then seasoned naturally and artificially for maximum stability.
Finishing – The Bamboowood planks are coated with imported high quality UV coating and the process is repeated to ensure durability.
With state-of-the-art imported technology forming its backbone, ESES has been successful in creating products that are acclaimed by both home-owners and architects. Its strict adherence to quality guidelines and appreciation of aesthetic sensibilities have helped the company bag big business opportunities and goodwill.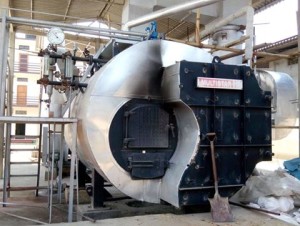 Bamboo wood has obvious advantages over their wooden counterparts in terms of smoothness, finish, flexibility and most importantly, its durability (three times stronger than hardwood and is even stronger than teak). More and more consumers are adopting bamboo wood for its finesse and eco-friendly character. In short, they are looking at products that would make their homes look good, last for years, and make the planet blissful. ESES Bio Wealth Pvt. Ltd. has splendidly risen to the challenge and strives to excel in the upcoming endeavours.