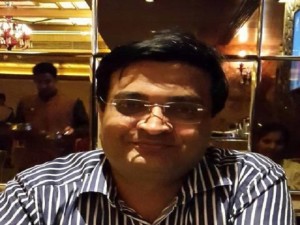 Bamboo has been part of human civilisation since ages and I am sure it will remain to do so for many more generations; whether we like or not, support it or not and promote it or not. It is purely the need of human civilisation and the business sense that Bamboo signifies; provokes me state this. On the lookout for green building material or a timber substitute, quality paper pulp, fastest growing source of biomass for energy, handcrafted artefacts or incense sticks; can we ignore a material which promises fastest vegetation, highest employment elasticity, bio-degradability and more importantly an opportunity to give a new crop to the human civilisation?
We, at Tripura Government, were quick to envisage the role that Bamboo was to play in augmenting rural livelihoods. Most of our confidence came from two sectors. Firstly, the bamboo sticks sector which contributed more than 70% of the Bamboo Sticks required by the incense industry in India and created employment in rural areas of Tripura and secondly, Bamboo Handicrafts sector, which was decorated with the presence of 20 National awardees in the field of cane and Bamboo and enjoyed high reputation for the 'Purbasha' products all across the country. We believed if we can up-scale the rural bamboo enterprises adopting a cluster based approach we can unleash a new and vibrant, growth driving industrial sector, in the state.
Tripura Bamboo Mission set off with a target of increasing the sector turn over from a meagre 27 Crores in 2007 to 100 Crores in 2012. This was a tall order considering constraints imposed by resource availability, lack of technical know-how, high cost of transportation besides many others. However, initiating the mission under industries department with the core focus on enhancing livelihoods and increased growth of the sector, hiring professional expertise on a long term basis and acting across the value chain from end to end in a sub-sector approach, has been key to our success.
With a mission to revolutionize bamboo sector in the state, TBM started filling the gaps in infrastructure, skill technology and market linkages. During last six years, more than 16 Common Facility Center were set up, more than 6 bamboo Stick producer cooperatives were formed, more than 40 producer societies were promoted, more than 30,000 persons were trained, more than 25 Crores were raised from various schemes and for varied purposes, private investment was mobilized from various entrepreneurs for establishment of micro, small and medium enterprises.
We have innovated to overcome every challenge that came our way. Introduction of trendy colors and modern designs and modern tools with product development technology for bamboo products manufacturing. Introduction of polishing of sticks for incense industry, semi-mechanization of bamboo stick manufacturing, introduction of jigget substitute in incense stick rolling, high density plantation technology in bamboo plantation, internet based marketing of bamboo products, countries first bamboo industrial park are some of the visible fruits of our innovations. The great achievement is that these innovations were based on action based research and have been applied on a very large scale
As a result of these efforts the Bamboo products of Tripura have become more competitive in national and international markets. Bamboo sector in the state grew from – Rs. 27 cr. to more than Rs. 120 cr. within a span of last 6 years even during a time when bamboo resources were fast reducing due to flowering.  Agartala was declared as town for Export Excellence in cane & bamboo in the country as declared by Ministries of Commerce, Government of India. Tripura has been identified as the only cluster innovation centre (CIC) for bamboo by National Innovation Council under Prime Minister's Office, country's first Bamboo park and its first industrial unit are already making their presence felt across the Bamboo world.
We are in a continuous pursuit of bamboo industrialization in the state through innovation and technology driven enterprises leading to massive job creation at all levels from farms to factories and to other allied services. With an understanding that bamboo will grow, irrespective of our efforts, we must not leave it on its own. The opportunity is huge and we can't risk the future of our generations in terms of a sustainable environment and employment opportunities from a green Industry. At Tripura Bamboo Mission we want to spread the word that 'Bamboo is not an option but an Imperative' we can ignore it only at our peril.
Pravin L. Agrawal is Director, Department of Industries and Commerce, Government of Tripura, Agartala and former Mission Director, Tripura Bamboo Mission.