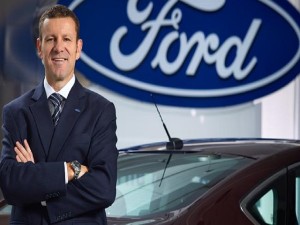 It may sound a bit wacky but on May 11, 2017 car maker Ford announced it is to experiment with using bamboo in vehicle interiors.
It's not the first time Ford has taken a look at unconventional materials in its cars. It also sized up the potential of jumper off cuts, the husk of the tequila plant and the unwanted tomato skins from Heinz tomato ketchup factories.
Ford said it's looking at combining bamboo with plastic to make car parts, such as cabling and cooling fans.
"Bamboo is amazing," Janet Yin said, an engineer at Ford's Chinese research centre in Nanjing. "It's strong, flexible, totally renewable, and plentiful in China and many other parts of Asia."
Bamboo's tensile strength can rival, or even better, some metals and it's so tough that in some parts of South America it's used to make rudimentary road bridges.
Ford is one of a growing clutch of automakers to look at so-called bio-materials as an alternative to less sustainable plastics.
S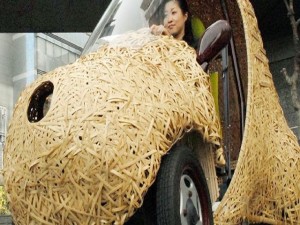 ugar cane and volcanic rock ash may sound like fancy shampoo ingredients but it's actually what Hyundai is using in some car fabrics. However, Toyota has hit a stumbling block with US Toyota owners filing a lawsuit this month claiming rats are eating car wires coated with soy-based materials, causing thousands of dollars in damage.
Ford's Ms Yin said new bio and recycled materials had to prove they were as good — if not better and more durable — than the original material.
"When I first tell people about how we're using sustainable and recycled materials in vehicles, they either love the idea straight away, or want to be assured that the materials are of a high quality. After they understand that, they're convinced," she said.
The company claims to have diverted nearly 25 million plastic water bottles from landfill to instead be used in seat fabrics.
Earlier this month, Ford Australia chief executive Graeme Whickman told the company's historic focus was changing.
"We're no longer purely an automotive company. We see ourselves as a car and mobility company. We're looking to broaden ourselves beyond our core of cars, trucks, SUVs and emerge in the space of mobility."
Whickman also said congestion was an increasing concern.
"The way we're headed we just can't keep adding cars to the roads we have. We need to live in a productive environment that's healthy."
He said Ford will increasingly target not those customers that want to own a car outright but those who simply needed to use one now and again through, for example, car sharing programs.
 Source: http://www.news.com.au