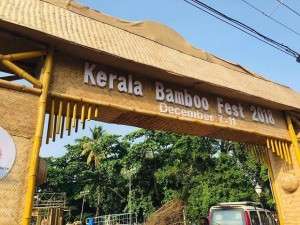 Wayanad-based bamboo products making unit, URAVU, has come out with a 'Green Office' concept at the 'Kerala Bamboo Fest' held in Kochi from December 7 to 11, 2018. All the equipment required for setting up an office are made of bamboo and they are attracting crowds. "The equipment list includes pens, pencils, pen stands, files, table calendars and laptop stands. Similarly, office furniture made of bamboo, including table, chair, stand, are also on display. A model Green Office has also been set up at the festival," stated a release from the organisers.
The festival is being organised by the Department of Industries & Commerce, Government of Kerala in association with Kerala State Bamboo Mission (KSBM). 
Similarly, a vertical garden has also been set up by Uravu. Uravu located in Thrikaipetta village of Wayanad District, Kerala is a not for profit, non-governmental organisation that strives for rural empowerment through sustainable solutions. Established in 1996, URAVU works with people, governments and businesses to facilitate initiatives with the   prime motive of sustainable development and implements focused end-to-end programs in the bamboo sector.
Ninety percent of the workforce comprises women of the hamlet. Uravu also has a bamboo nursery and an art gallery made of bamboo. It is also providing bamboo products online.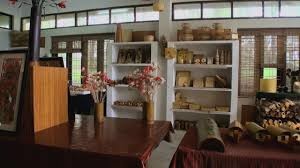 Today Uravu has matured as a Knowledge centre of Bamboo- a one stop point for Bamboo solutions- that spearheads the development of bamboo sector in the state and beyond. Promotion of bamboo handicrafts and utility products as a sustainable alternative and means of employment for rural women and promotion and cultivation of bamboo for its environmental and economic benefits are the core activities of the organisation. Uravu's bamboo nursery is the largest in South India in terms of species diversity and hosts around 50 different species. Uravu network also comprises of Uravu eco links and Bamboo Grove. Ecolinks leads bamboo based construction and bamboo trading and Bamboo grove heads our bamboo based community eco tourism activities.
The 15th Kerala Bamboo Festival, which displayed an array of bamboo products from artisans spread across 10 states. Around 162 stalls exhibiting handicrafts were part of the festival. As many as 200 artisans making handicrafts, 15 handicraft companies from Kerala took part in the event. Artisans from Nagaland, Meghalaya, Tamil Nadu, Manipur, Madhya Pradesh, Tripura, Assam, Sikkim, Arunachal Pradesh and Chhattisgarh attended the exhibition. Similarly, bamboo research agencies formed an integral part of the festival. 
The varieties of bamboo that can be grown on the home premises and farms with a cost ranging from Rs 25/- to Rs.1000/- found great acceptance amongst those visiting the Bamboo festival.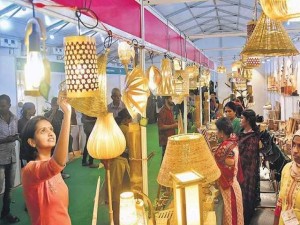 Bamboo – one of the fastest growing renewable natural resource is today widely acclaimed as the super material of the 21st century. It has immense economic potential given its diverse use. Bamboo is a good substitute to wood in mitigating pressure on natural forests. Bamboo is a family of grass – it matures in as little as 3 to 5 year's much faster than hardwood trees which can take 20 years or more to reach maturity. It sends out new shoots after each harvest. It has unrivalled capacity to capture carbon and reclaims land. It protects steep slopes, soils and water ways, prevents soil erosion.
To promote bamboo products, the state government has been conducting bamboo festival in December at Kochi since 2005.