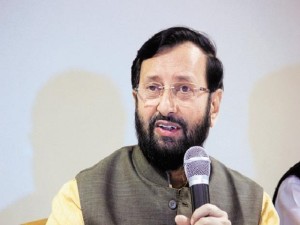 NAGPUR: Union HRD Minister Prakash Javadekar has asked National Institute Of Technologies (NITs) in the country to explore the possibility of setting up a bamboo research and technology development centre at their institutes.
The HRD Ministry has supported the suggestion made by Sunil Joshi, founder of NGO VEDHA, working to promote bamboo. NITs like Goa, Surat and even VNIT are taking the suggestion seriously. There are 30 NITs in the country, which are parallel to IITs.
Vishram Jamdar, chairman, board of governors of VNIT, said on Sunday, "It is high time we give bamboo its due. If it is a substitute for steel, I don't understand why it took so long to recognize bamboo."
Jamdar added, "Leading technology institute like VNIT is a part and parcel of it, and hence we will try to establish a bamboo technological centre and execute our role."
Other NITs too are gearing up to accept the challenge. Dr Lalat Indu Giri, dean, research & consultancy, NIT Goa,  "India has huge availability of bamboo and it should encash the opportunity. Maximizing bamboo utilization would reduce pressure on other trees."
Dr Giri added bamboos can prove to be strong means for sustainable future in many ways. They are a strong CO2 absorbers. Their use may be explored in smart cities along the roadsides.
NIT Goa plans to undertake some of the bamboo research topics in association with TERI Goa Campus. Dr Giri is collaborating with Dr Fraddry D'Souza.
"We feel positive about the HRD Ministry directive on bamboo technology centre. We have received good response from our departments," said Dr Purnanand Bhale, associate dean, research & consultancy, NIT, Surat.
Dr Bhale said, "We are already into bamboo research by developing gasifies, and field trials are in process. Bamboo can be a renewable source of energy, better than coal. Farmers should be encouraged to grow bamboo on large scale."
Source: Times of India